Products become vulnerable to improper handling, sudden movements, and environmental hazards while shipping. These threats can cause unplanned labor, expensive reverse logistics and damaged items. Hence, stretch wrap packaging reduces the risk of damage till they reach their delivery location.
We offer high quality stretch wrap films to meet high quality standards. We have developed the best performance products to deliver reliability and flexibility to your packaging. We offer stretch film solutions with our best programs to reduce cost, waste and improve performance.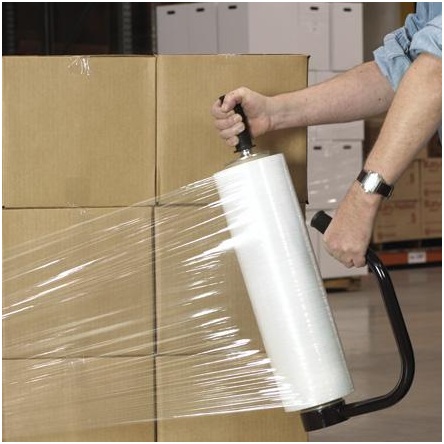 Types of Stretch Film
Extended Core Films – They are ideal for wrapping products on the go. They come with attached handles for mobile applications and low volume output.
Bundled stretch film – This type of film roll ranges in 2 to 5 inches in width. It is a great plastic strapping tape to bundle several products with each other.
Hand Stretch Film – A lot of hand films are available with 3" standard core which can easily fit any hand dispensers. You can pick everything from transparent to colored stretch films and also anti-static wrap films.
Machine Stretch Films – We offer machine pallet stretch films in standard gauged format as well as pre-stretched format. All of these films can run with 250% stretch on stretch wrap machines.