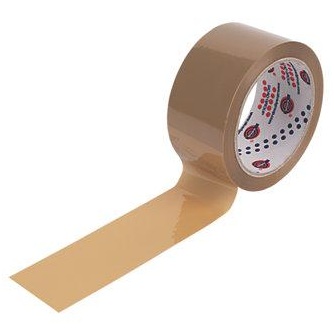 Our premium quality brown packaging tapes are the great office supplies and packaging and postal products. These adhesive tapes are designed and developed to stick to your packages, no matter what type of application is. They are the best packaging product for packing, moving, storage or shipping. These parcel tapes are trusted by organizations in different sectors. Your business can easily rely on our packaging products. We offer our brown tapes in different sizes as per your packaging needs.
Buy Our Top Quality Brown Packaging Tapes
At Shree Bankey Bihariji Packaging, we offer general purpose brown tapes which are very versatile and can be used in your workshop, office, commercial premises or workshop to make your process smoother and ensure safety of your goods until delivery. Our brown tapes are made of high grade polypropylene, a superior quality material to ensure security and safety of products. We also offer low-noise tapes for your workplace.
We also offer industry-grade packing taps with PVC coating in different widths. Our PVC tapes are known for great quality and provide higher puncture resistance, less stretch, and superior adhesion. All these features ensure durability and longevity. We also offer tape dispensers for more convenience.