LDPE Rolls
We offer LDPE bags and rolls which are widely used in different industries like Chemical, Automobile, Pharmaceutical, Textile, Garments, and Electronics for packaging of different products. These LDPE Bags and Rolls are manufactured well to prevent hazards from rain/dust and transit damage on the product. We manufacture LDPE Rolls and Bags according to the clients' specifications.
Our LDPE rolls are widely used in different packaging industries. We offer eco-friendly and best quality products which are gone through strict tests with various parameters of strength, thickness and width. Our rolls are widely used for packaging in industries like chemicals, pharmaceuticals, ceramics and textiles.
LDPE Bags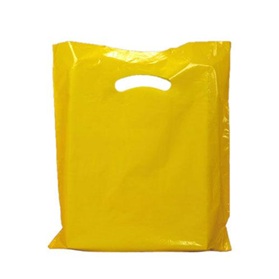 We offer different range of LDPE bags to our clients available in plain or printed forms, gazette and lay flat types. Our LDPE bags are designed with virgin polyethylene granules. These bags are used widely for packaging of explosive chemicals, chemicals, poultry, frozen foods, textile, potting soil, and glass wielding rods. You can opt for these LDPE bags in 10 inch thickness from 20 microns to 40 microns as per the needs of our clients. We manufacture industry-grade poly bags which are generally large for industrial use. Our LDPE sheets are head sealable for smooth cinching.